I don't mind capitalism when it means buying things for myself, which is exactly what Valentine's Day should be about this year – spending money on your gorgeous-ass self, because you'll never ghost yourself or be in a 'situationship' with yourself or tell yourself you're exclusive when you're actually dating multiple people.
Okay, here's our 2022 V Day gift guide.
1. How to Date Men When You Hate Men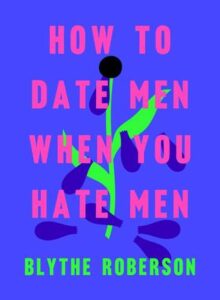 This is certainly a conundrum many women face every day. And author Blythe Roberson is quick to point out that it isn't men she hates, it's the patriarchal system. Well, same here. This book will help you navigate that unseemly feeling of both hating 'men' but also wanting them to dick you sometimes, and maybe also be in a relationship with one at some point. But let's not go too far.
2. Maude Drop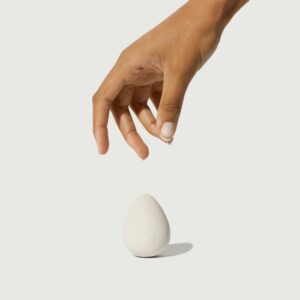 The Drop mimics the head of a vibrating wand, which makes it a powerful lil pleasure machine. Plus, it's a whole lot more discreet than a massive wand with a massive cable (I may have personal experience with attempting to transport these cumbersome sex toys). In any case, the Drop can be used on every kind of genital, which makes it like a sexy stress ball.
3. Women Don't Owe You Shit Mug
It must be true because it's on a mug. But seriously. We love this mug, because every time you drink out of it, a small portion of the patriarchy dies. It's also made by the legends at We Roar, who create ethical designs, made to order. Fill it with coffee, whiskey or whatever the fuck you want.
4. Matriarchy Tee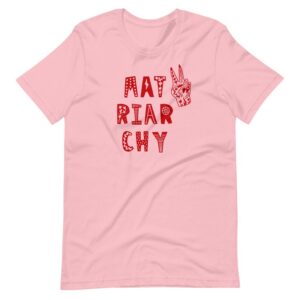 We Roar sells ethical accoutrements for discerning equalists, including this Matriarchy tee that we love and need on our bodies. Other fave tees from the female-owned We Roar Store include, Women Don't Owe You Shit, Leave Him and my personal favourite, Yeet the Patriachy. Buy one stat.
5. Danger Keyring – Arrow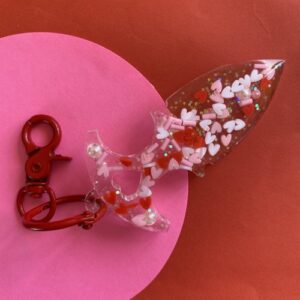 Carla Adams is everything to us, and I love her Danger Keyring, which at first, I thought was a butt plug. The Danger Keyring is in fact an adorable resin arrow that shouldn't actually be used as a weapon, but can be ordered with an add-on safety whistle – because being a woman means constantly worrying about being attacked.
6. House of Theodora Erotica: Volume One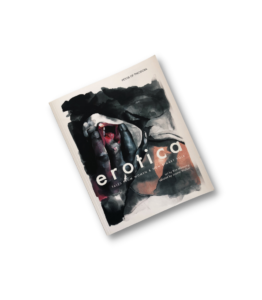 Erotica: Volume One is a trove of erotic stories collected and curated by House of Theodora. Each story celebrates sexual expression, regardless of gender or orientation, and is accompanied by the seductive and beautiful artwork of Sydney-based artist, Kim Manning. It makes perfect bedtime reading and pairs well with the Maude Drop.
7. Fuck off and die Book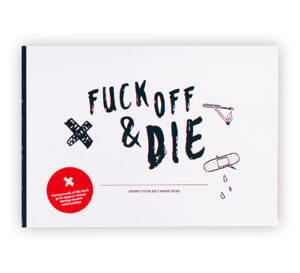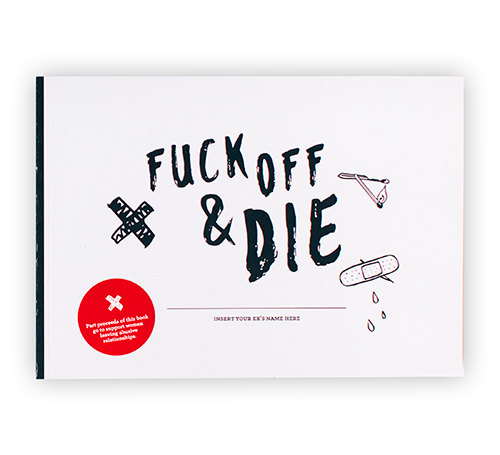 We can't have a mother fucking gift guide without spruiking our own break up activity book. Each activity inside is designed to make you feel instantly better. Rip out pages and take them with you, and when you're done, set the pages on fire using the matchbook that comes with it (somewhere safe). If you're going through heartbreak, buy this for yourself. (Or get the PDF version online, which is non-gendered and cheaper.)
8. Fuck the Patriarchy Pin by Haus of Dizzy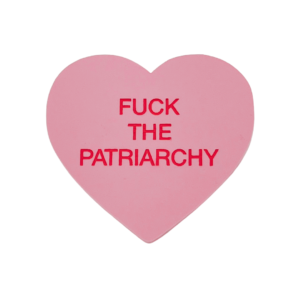 Let's face it, fucking the patriarchy is tiring business, and some days, we don't want to have to explain to white men on Tinder dates why being cat called isn't something that makes us feel good. Spoiler alert: you don't fucking have to! Point to the pin and walk away. (Buy it here.)
9. Heartbreaks & Ladders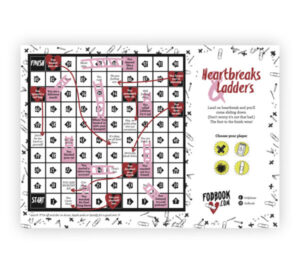 We made this game for you last Valentine's Day, and for some reason not many people downloaded it. Well. It is in fact, very fucking awesome, and free. Along the board you'll hit shitty times (like accidentally texting your ex), and come tumbling down the ladder. Then you'll do something awesome like watch Ru Paul Drag Race or dance like a dork, and skip ahead to glory. It's like life – good shit and bad shit, but in the end, you will be okay. (Because we all text our exes sometimes.)
10. I Got Ghosted Pencils by Carla Adams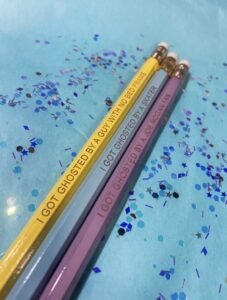 Getting ghosted and lead pencils do have a lot in common. For one, you write something down and then just rub it out like nothing ever happened. Like you never went to his house and made him pasta, and then he never said he wanted to meet your dad and hang out when he got back from the mines. Nope. None of that must have happened because he never contacted you again. But lucky you have these pencils. They are far more reliable and bring far more joy, and anyway, ghosting is the TRASH TAKING ITSELF OUT.
(Listen to our podcast on ghosting here.)