Celebrate Valentine's Day by lavishing yourself with awesome gifts. Why? Because Valentine's Day is an especially stupid day, which needs to be reclaimed. And the only way we can do this is to buy ourselves loads of cool stuff. Makes sense. Here's the list.
1. Smoking Fox Erotic Art by Sonia Hensler
Buying incredible artwork for your bedroom makes you feel baller AF. Especially if it's by London based artist, Sonia Hensler. Her art seeks to arouse, amuse and surprise, and we're feeling all three in our pants. Buy the piece at House of Theodora for $140. (Worth. It.)
2. Who is Elijah Discovery Set
Smell better than everyone else, with a Fragrance Discovery Set from the legends at Who is Elijah. You'll get to experiment with eight samples of their cruelty-free signature scents. Elijah is a genderless scent based out of Sydney, which blurs the line between masculine and feminine. Buy the set here.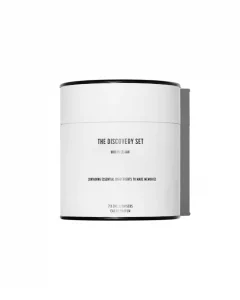 3. Cunt Chocolate Gold Leaf Edition
Nothing says I love me like eating chocolate pussy. Greg Taylor, the artist who made a bunch of porcelain cunts for MONA, joined forces with a chocolatier to bring you 100% premium dark chocolate cunts, adorned with gold leaf. The cunt you get is a roll of the dice, and there are only 500 available to buy.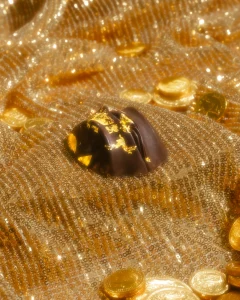 4. Billie Palm Vibrator
The Billie Vibrator is an uber-cute yet powerful orgasm machine that can be used on the vulva, clitoris, as well as other erogenous zones like the perineum, anus and labia. It's soft, flexi and made to curve with your body and fit in the palm of your hand. Shipping is discreet. The orgasms are not.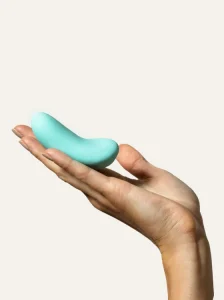 5. Haus of Dizzy 'Be Brave and Be Kind' Hair Pins
Haus of Dizzy's sparkly love heart shaped hair pins are the perfect gift for the love of your life (AKA you). Each pin comes with a lil message that will warm your heart, no matter how cold it may feel on this ridiculous day we are reclaiming for our awesome selves. Pins come in gold or silver, and for $5 extra, you can send a card to yourself too! (I seriously do this all the time and it feels great.)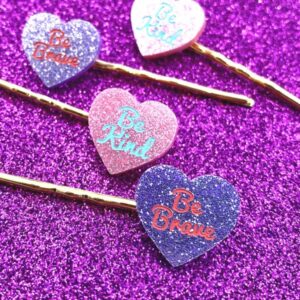 6. OMG Yes Subscription
OMG Yes interviewed over 20,000 women about how they experience sexual pleasure. Then, they used this knowledge to create a library of information designed to help women, men and couples get max intimacy and pleasure. Subscription is 33% off for Valentine's Day, and gives you access to super-honest videos, how-to's and animations.
7. Fuck off and die Activity Book
This break up burn book was made by us, for you. It's filled with easy activities designed to make you feel instantly better about your shitty breakup. Each page can be ripped out, so you can take your own words with you and use them when you need them most. When you're done, set the pages on fire with the book of matches on the back cover – a tokenistic gesture that feels really fucking good. Get some crass comfort here.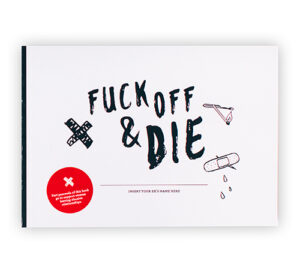 8. Come as You Are
Emily Nagoski Ph.D writes about the science of female sexuality, namely, that every woman has her own unique sexuality, kind of like a sexy fingerprint. The New York Times bestseller shares insights based on ground breaking research that will transform your sex life in a radical way, so it's brimming with confidence and joy.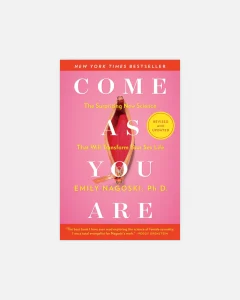 9, Heartbreaks and Ladders
This free downloadable game is a gift for you this Valentine's Day (because you deserve all the good stuff!). Sext your ex? That's a smooth slide down the board. Blocked them and ate some delicious snacks? Climb that ladder you legend! This tongue in cheek game is made for LOLs and totally free. Just download it and print to get started.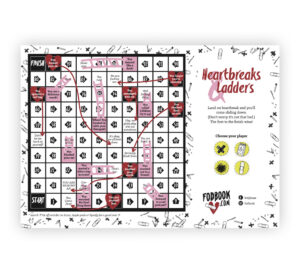 10. Lounge Underwear
Lounge's statement Bamboo Minimal Triangle Set is made from 95% bamboo and 5% spandex. The brand takes big pride in its sustainable fabrics and manufacturing practices. And, their motto is 'Comfort made sexy', which is probably why their bras and undies are incredibly good looking and comfortable. Get a pair here.