Why the fuck are you putting out a gift guide five days before Christmas?
Because we don't care and it's my life, it's now or never (insert Bon Jovi lyrics). Also. I've never said, 'oh this present is great but I'd prefer it on Christmas day'. Case settled.
So, Jade and I (specifically Jade, she did the legwork here, and she does have great legs), put together a list of really cool gifts to buy for your friend and or friends (if you're like me perhaps you have two).
Some of the longest and best relationships I have had are with the amazing people I call friends. They are the loves of my life. (I don't fuck them though. Well, sometimes I do.)
Mates should be showered with love, and the one thing I do know is that boosting economic growth through spending equals L.O.V.E. 
Here's what made our top 12 list.
1. 'None of the feels' sweatshirt
Who cares that Australia is hitting 40 degrees Celsius and most of it is on fire* (while our PM jet sets to Hawaii on holiday). This Reductress jumper (I mean sweatshirt) is fucking rad. Tell your friend to put the air con on and wear it. Go to Russia where's it's cold and wear it. It's worth changing your life for.
* We do actually care a lot that Australia is on fire. We are arseholes not evil.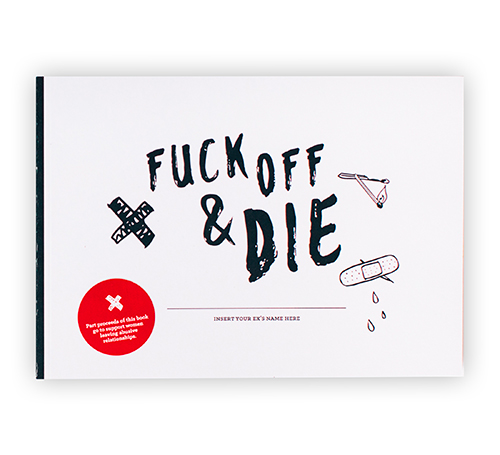 2. FOD break up activity book
So hash tag blessed that our book made this gift list. But if we didn't champion our own work, what kind of women would be? (Oh, the kind from 2009, who weren't supposed to talk themselves up.) Our breakup book is the perfect fucking gift for any friend going through a breakup right now. It comes with matches, so they can light it on fire when they're done, and part proceeds go to a women's shelter.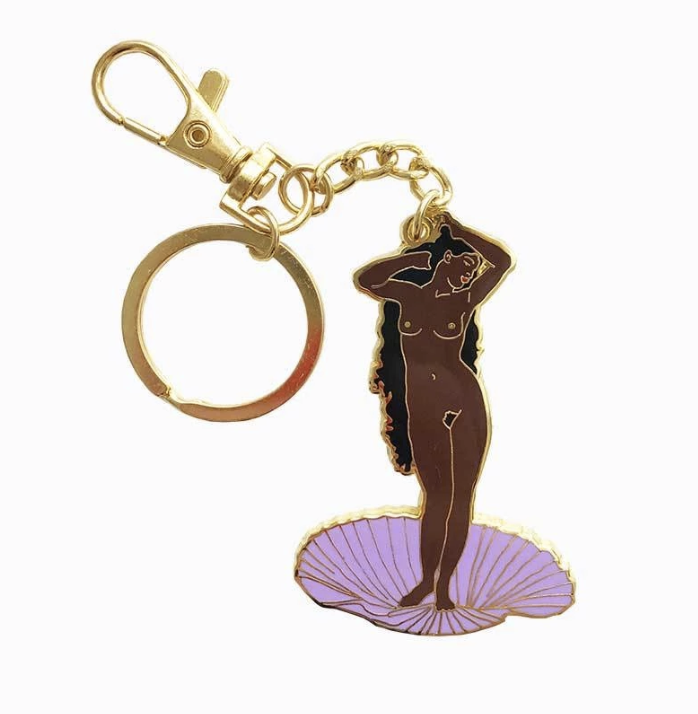 3. Goddess keychain
You are a goddess so by default your mate must be too (being a goddess spreads fast like an STI). This key chain will remind her of that every time she fumbles for her keys in the dark wondering if she's going to have epic sex or get murdered by the guy she met on Bumble. Australian designer Poppy Lissiman designed it and she is a goddess too. Check out her online store for more amazing pieces, which are also vegan friendly.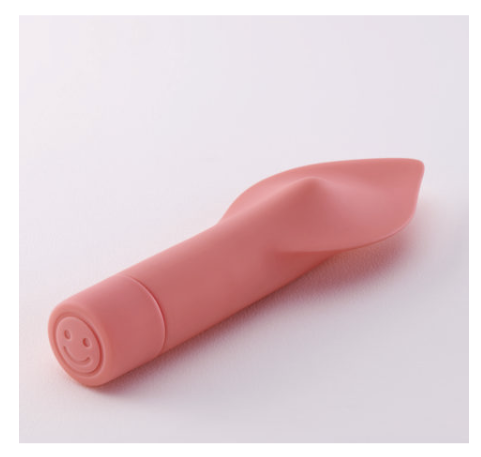 Good friends care about their friends orgasms.
4. Smile Makers vibrator
A friend who cares about her friend's orgasms is a friend for life. Smile Makers create gentle, silent vibrators for beginners, as well as more powerful pleasure makers for women who want a little more (and don't we all?). They profess to 'unlock the wonders of the female orgasm', which means they deserve a Nobel Prize. Smile Makers does free shipping for orders over $70, so you should probably buy one for yourself too. (There's even a quiz to find your perfect vibe match!)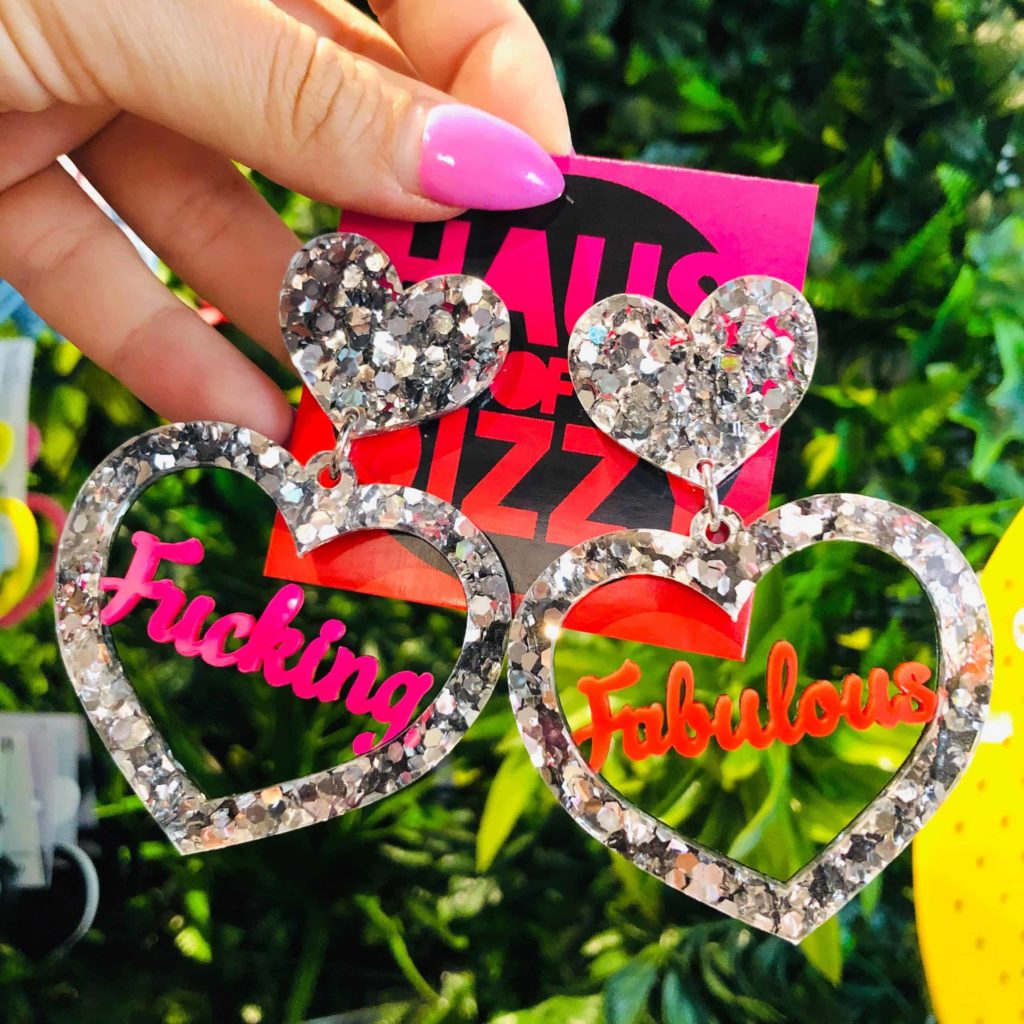 5. Fucking Fabulous Heart Earrings
Your friend is fucking fabulous so she should have giant heart shaped sparkly neon earrings that say so. These babies are by Haus of Dizzy, the love child of indigenous Australian jewellery designer and Queen of Bling, Kristy Dickinson. We love her and we love what she makes for people's ear holes. Your friend's holes will love them too.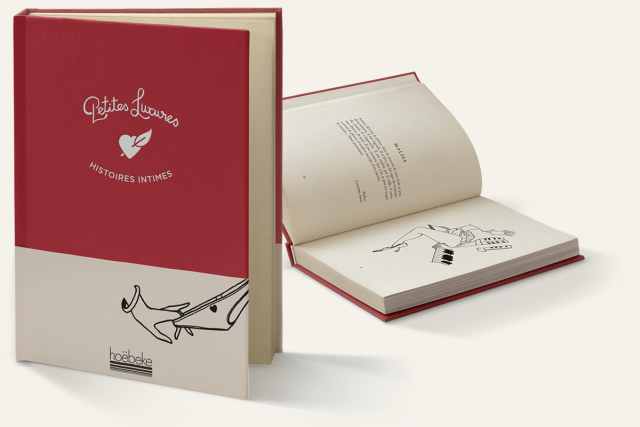 6. Petites Luxures the book
Petites Luxures illustrates irreverent scenes of sex and eroticism, in a minimalist style that has garnered all the #instalove talented artists muster. His new book features illustrations inspired by 50 sex stories, which were sent in by men and women and curated by the artist himself. Your friend will love the elegant ribaldries and kinky smiles. Buy it now. (Seriously.)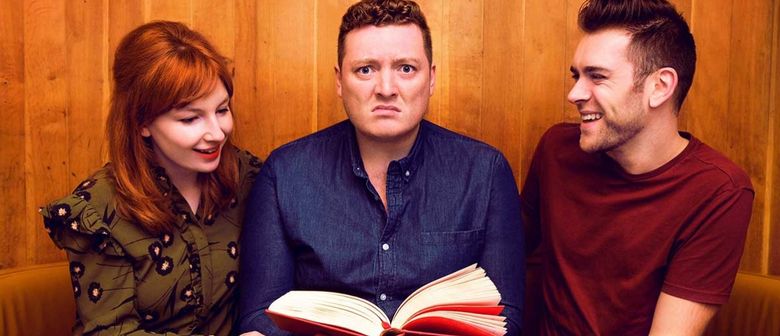 7. My Dad wrote a Porno tickets
If podcasts are your thing, you've probably laughed your arse off listening to My Dad wrote a Porno. Now, the trio behind the recordings are heading to Australia. If you've never been to a live Podcast show, it's bloody brilliant. If your friend has taste (and she must because she's your friend) she will love this gift. Get Australian dates and tix here.

8. OMG Yes
OMG Yes is a website dedicated to women's pleasure. Account holders receive access to the distilled wisdom of women aged 18 to 95, as well as scientific studies that shed light on how women can improve their sexual pleasure. There are step-by-step videos, animations and guides on pleasure techniques such as layering, hinting, signalling and framing. Don't know what they are? Maybe you need a membership too.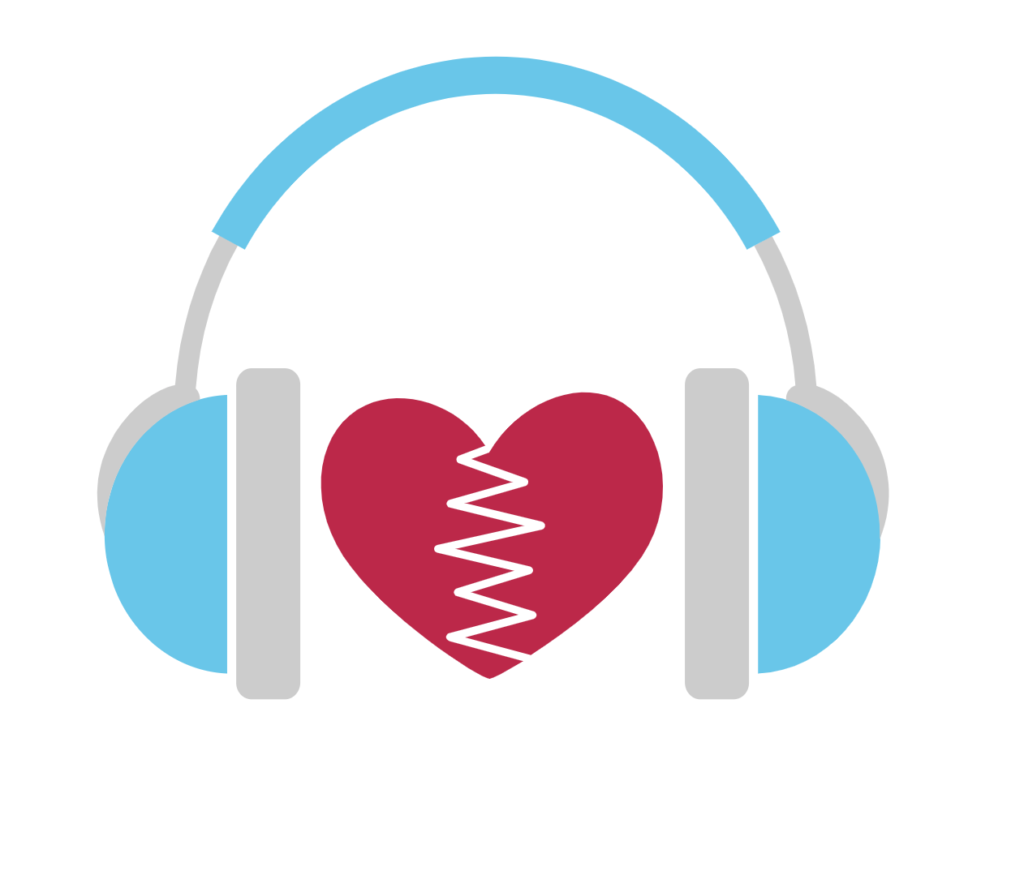 9. Savage Lovecast subscription
Get the love of your goddamn life an all-access, ad-free subscription to the Agony Aunt of all time, Dan Savage. A six-month sub will only set you back $19.99 (we assume that's Trump dollars), while one-month still makes you a legend and only costs five. If you need to verify the wonder that is Dan Savage's advice, head to his podcast and revere him. You'll learn everything from how to have exceptional anal sex to the importance of being good, giving and game in sex and love.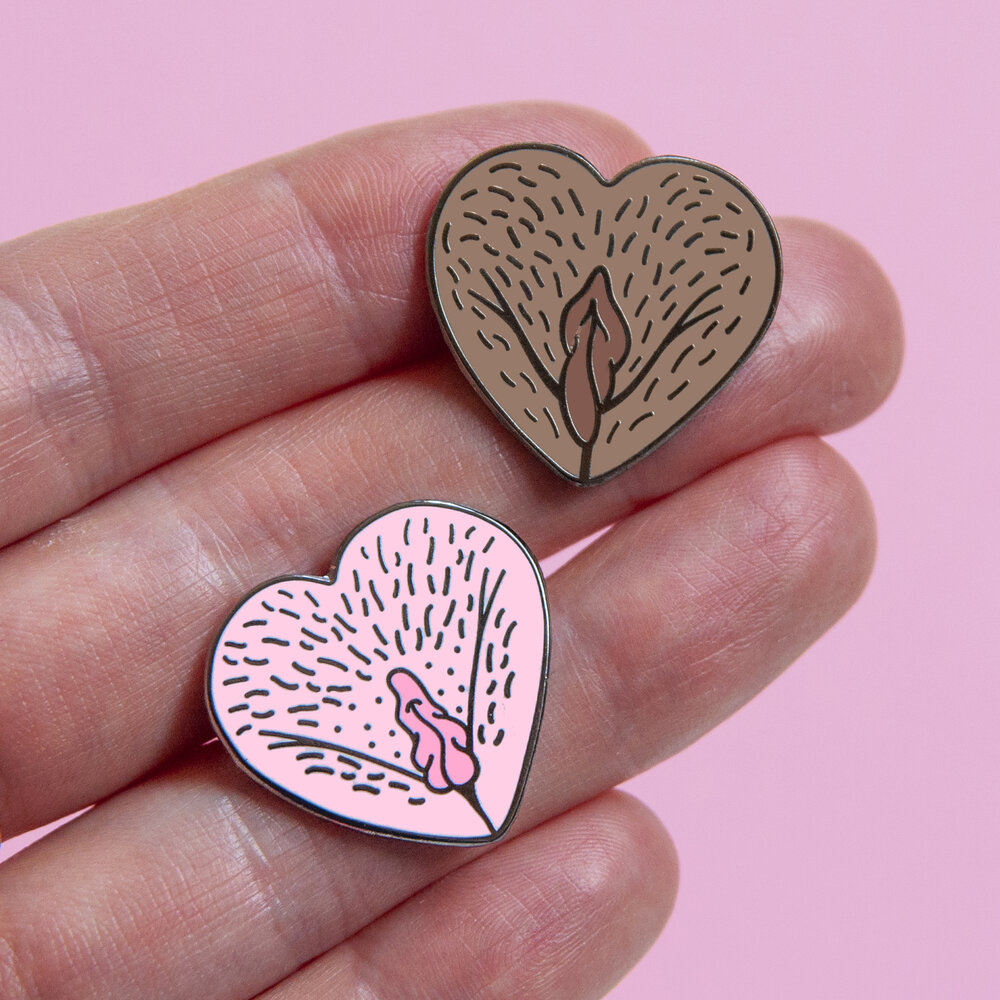 They ship as fast as your ex used to cum.
10. Vulva Heart Pin duo
My heart (and vagina) sings for these heart shaped enamel vulva pins. They are seriously cute, and if you buy two, you get to keep one. Then you and your friend can wear them and think of each other every time you look at your vagina. (And that's what true friends do.) They ship fast as fast as your ex used to cum and are hand made by the Vulva Gallery.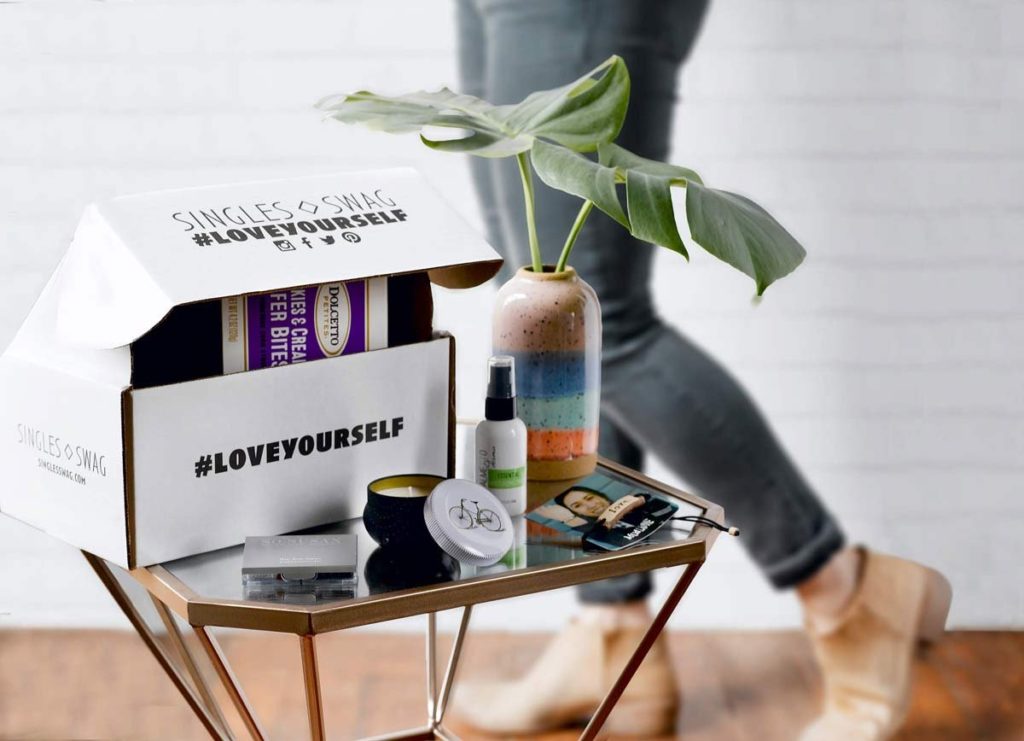 11. Singles Swag
I typically dislike anything with the word 'single' in it, as if not being in a relationship is so unusual it needs its own genre. But this Singles Swag box is really fucking cool, so I don't care. Your friend will get a new box of swag every month, three months or six months, depending on the subscription you buy. Swag includes organic bath and beauty products, artisan-crafted food and surprises to make your friend smile.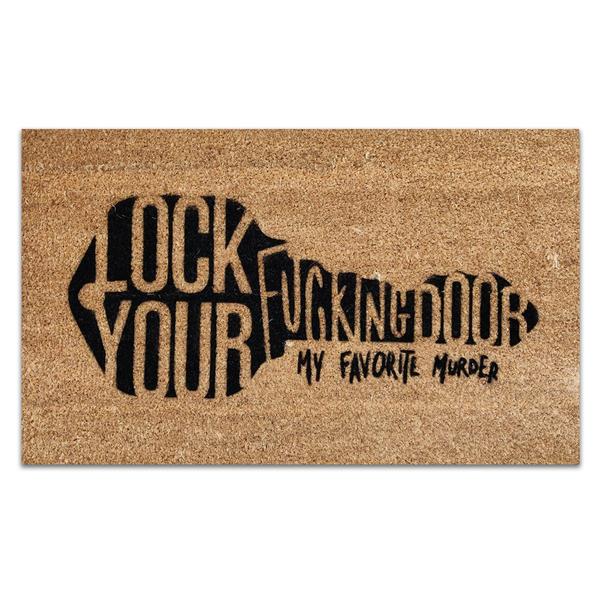 12. My Favourite Murder door mat
Friends don't let friends get murdered, so buy a door mat for your mate that tells her to lock her fucking door. These are the wise words of Karen Kilgariff and Georgia Hardstark, the hilarious women behind best podcast on the planet, 'My Favourite Murder'. If it's out if stock, get her an Annual Fan Cult Membership instead. Either way, it's a killer gift.