Sarah and Jade dissect a clip by Katherine Ryan about the double standard between how single men and single women are viewed. Jade answers a question from a listener who is struggling with her best friend acting smug about her new boyfriend on social media.
What the fuck should she do? Sarah and Jade are back from swimming with fishes to give you all the answers.
SHOW NOTES
Sarah needs an education on anatomy (no urine does not come out of the vagina). Jade schooled Sarah with this drawing.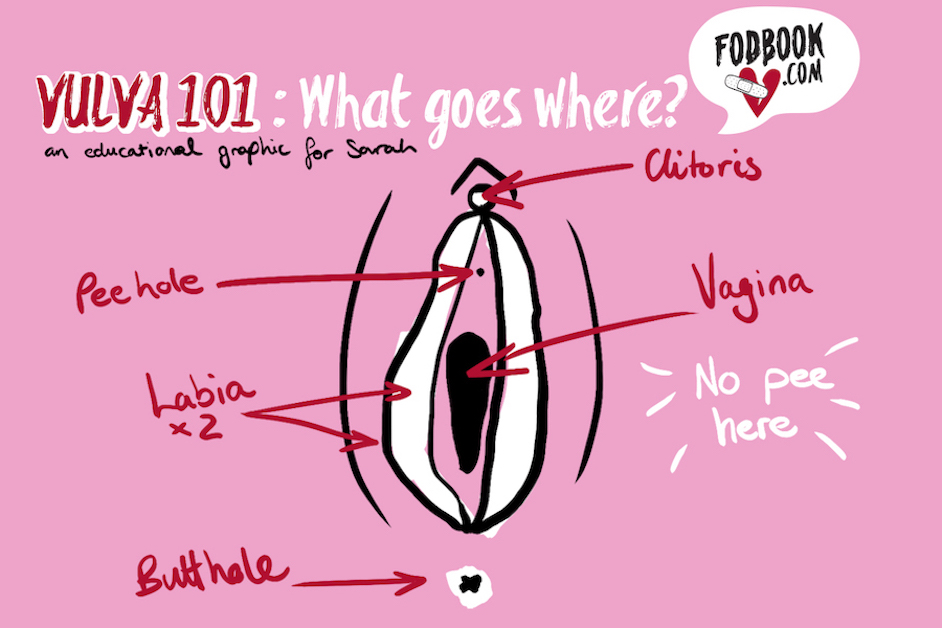 LISTENER QUESTION
"Hey FOD, My best friend has a new boyfriend and no longer has time for me, also, she is smug as hell about him on social media and is rubbing salt in the wound. How do I tell her I'm hurting without stomping on her feelings?"
Dear Sugars talks about breaking up with a friend in their podcast for WBUR. Listen here.
If you need to speak with someone about how you're feeling, contact Lifeline on 13 11 14 or Beyond Blue on 1300 224 636
QUOTES
Jade's quote
"My alone feels so good, I'll only have you if you're sweeter than my solitude."
– Warsan Shire
Sarah's quote
"OH MY GOD IF ONE MORE WOMAN IN MY LIFE SUCCUMBS TO A DISINTERESTED MAN AND INTERNALISES HIS AMBIVALENCE AS HER OWN FUNDAMENTAL UNWORTHINESS – OH MY GOD STOP IT, JUST STOP IT. PUT ON SOME MUSIC, READ A BOOK, GO FOR A WALK, EAT DIRT – ANYTHING BUT THIS ANYMORE."