What is it?
Earlier this year Jade and I launched the Fuck off and die photo booth, which is like a wedding photo booth, but not shit.
We set up our Fuck off and die (FOD) photo booth to raise money for women escaping domestic violence, and because it feels good to say fuck off to shitty things in your life, while saying fuck yeah to your awesome self.
Instead of 'Live, Laugh, Love', our signs shout phrases like, 'Free as fuck' and 'Thank you, next'. We have prop axes and knives you can pose with, because pretending to kill your best friend is weirdly fun.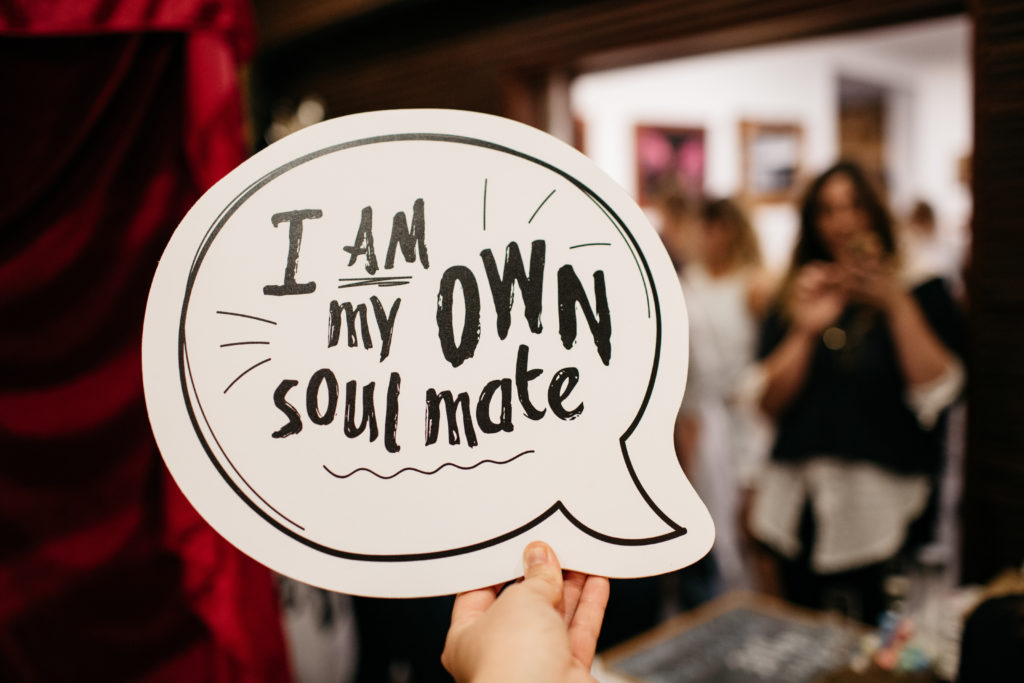 Our giant vagina
Our backdrop is a giant velvet vagina, complete with pom-pom clitoris and a (sort of) anatomically correct inner and outer labia. We use the vagina as a back drop because she has more warmth and depth than (most) of the men we've dated.
Say fuck off to what doesn't serve you
There's also a special chalkboard sign that allows you to say fuck off to whatever the hell you want out of your life (exes, climate change, spiders, whatever needs to get gone).
We launched the FOD photo booth at Red Cloud Gallery's Kaleidoscope Volume 6 on International Women's Day this year and have set her up at various exhibitions and gigs since then.
Photo booth proceeds go to women escaping domestic violence
Polaroids are by donation, and all proceeds go to a women's shelter in the South West of WA. This is a really important cause to us, because if anyone needs support with going through a breakup, it's women leaving abusive relationships.
Book the Fuck off and die photo booth for your gig
If you'd like the FOD photo booth at your event, please get in touch! We'd love for your guests to play with our giant vagina.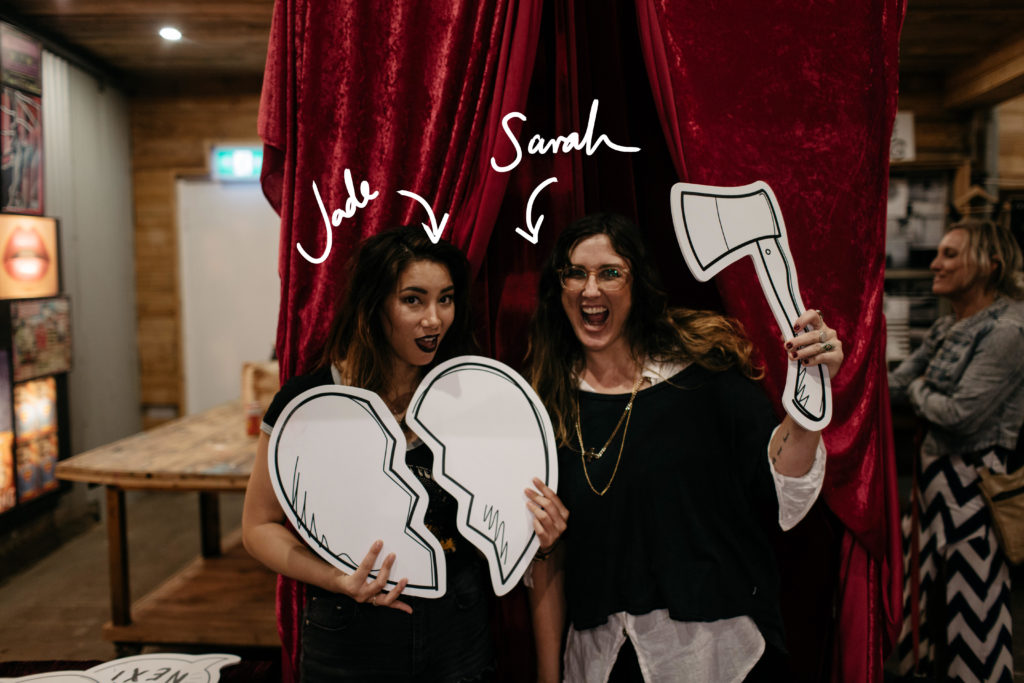 Love Sarah and Jade x
Photos by Kelly legend face Harwood
Photo booth art by Jade Foo
Vagina designer, Sarah Robinson

Photo of Jade and Sarah by Surfing Artist Weirdo (Kat Charles)